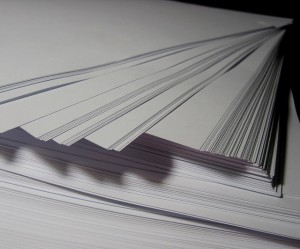 Do you need copies and you're in a hurry?
From traditional copying and offset printing to digital, direct-to-plate, and variable printing, we have the technology, capabilities, and experience to meet your needs.
DM Printing is your partner when it comes to high quality printing at almost cheap costs. We are dedicated on providing our clients fast, top quality, and budget-friendly products and services.  We understand you want the best results possible – at the lowest price. We offer a wide range of options to choose from, such as:
Black and white copying – whether you need 10 – 10,000 copies, we have the equipment and experience as well to get your job done in a timely and costly manner;
Color copying – cost-effective way to ensure that your copies maintain the same impact as the original document; just bring us the original printed copy and we can output your documents directly from digital files;
Duplex and simplex prints; duplex printing – content is automatically printed on both sides of a sheet of paper; simplex printing – content is only printed on one side of a sheet of paper;
Professional collating, finishing and binding – our committed team can collate your literature to your specification, from small to large quantities, regardless of how many pages are these, we can then drill and insert the sets to the ring binders with a label attached so they can be mailed out, and then lastly, we will be packing, inserting screw binding and stitching services to have the finishing touch.
With our high-speed copying services, you will be able to save time, money, and effort. We use the latest technology to take your electronic file and print to either our high-speed black and white copier or our digital color press with the use of these following applications:
PDF (Adobe InDesign, Illustrator, Photoshop, and PageMaker); and
QuarkExpress (Microsoft Word, Microsoft Excel, Publisher and PowerPoint
What are you waiting for? Come and visit DM Printing! We're readily available to serve you.